The rate at which a property sells depends on several factors, including the neighborhood where your home is located, the local demand for housing, the real estate market as a whole, and more. Nonetheless, there are certain ways to make your house stand out to potential buyers in the ever-changing, competitive market.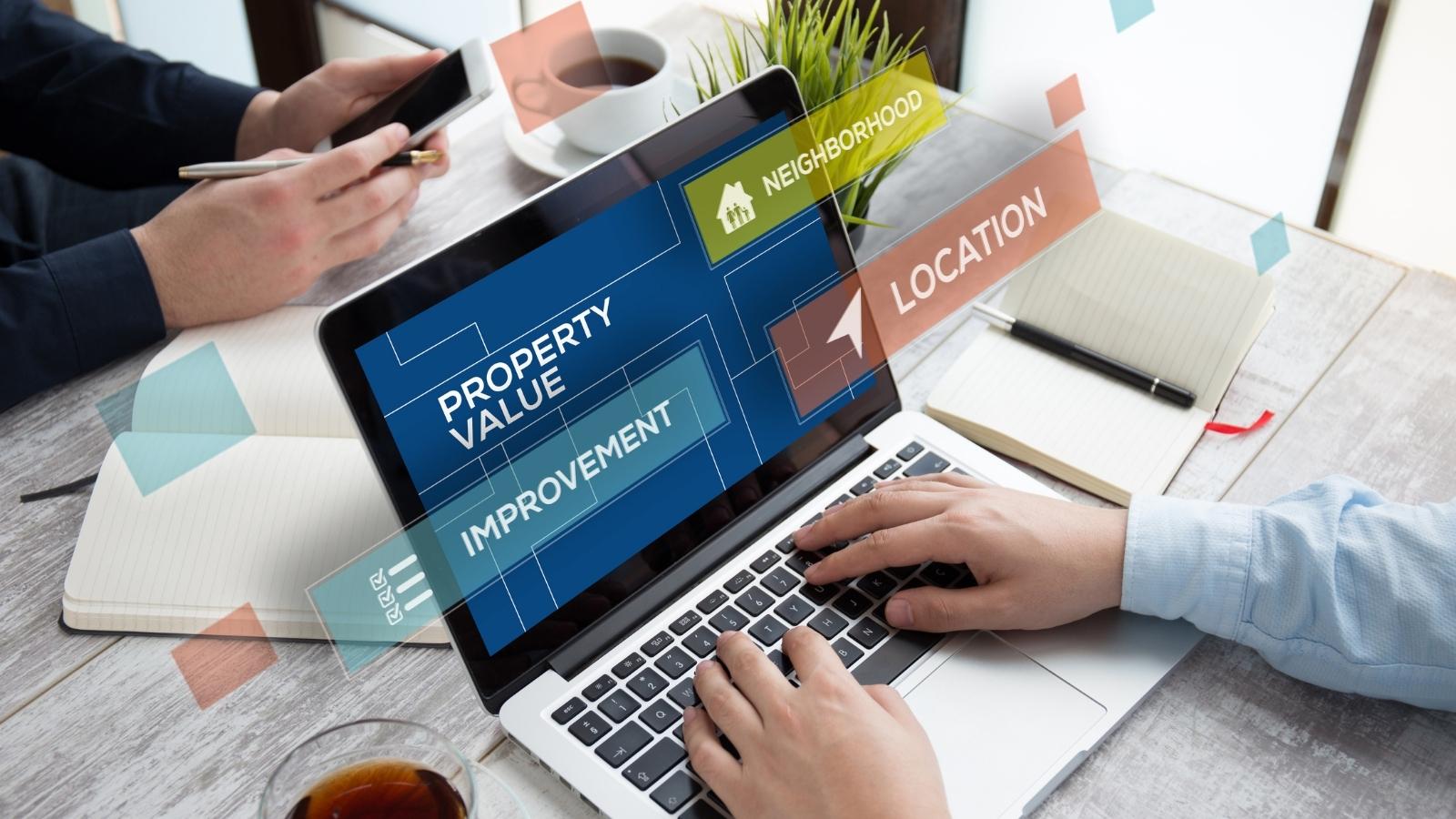 Whether you are planning to list your home now or in the near future, these home improvement strategies can pay dividends and increase the value of your property over time.
The simplest thing you can do to boost the value of your home for sale is clean it. A relatively inexpensive task compared to other home improvement projects, cleaning and decluttering can significantly impact how your house looks to potential buyers. For instance, cleaning a four-bedroom home will cost you approximately $250. Nevertheless, you can save that money by doing the work yourself.
Go through all the rooms, cabinets, and closets to find and make donation piles of items that are eating dust. Then clean every nook and corner of your house—dust in high places, give the floors a good mop, wash your baseboards, and ensure there is no junk lying around.
You only get one shot at a first impression. So, when potential buyers walk in, make sure the interiors of your home shine.
Does your home look a little worn out? A new coat of paint can help.
Another simple and cost-effective home improvement project, a freshly painted home looks clean, updated, and screams value. When choosing colors, keep in mind that neutrals appeal the most to people. Nevertheless, feel free to let your creative juices flow while keeping in mind that you are sprucing your home for potential buyers.
If you don't want to paint your entire home, consider repainting any rooms that have an odd or outdated color scheme. For instance, you might have painted your kids' bedrooms a strong shade of pink and blue 15 years ago. Then now is a good time to give those rooms a makeover.
When it comes to the painting budget, you can hire professionals or choose to do it yourself. If you decide to hire professionals, ask around for recommendations, compare prices, and choose the best service provider. Alternatively, you can get a gallon of paint for around $25 and additional tools like rollers, painter's tape, drop clothes, and brushes at a smaller amount. So, if you wish to go DIY, buy a few gallons and start adding an instant charm to your home!
Increase Usable Square Footage
The size of your home can significantly affect its value, which is why adding more usable square footage to your home for sale makes a lot of financial sense. This particularly rings true in areas with limited real estate options, where land and space are limited.
Generally, homes are priced based on the liveable square feet they comprise. The more liveable square feet, the higher the value. For this reason, adding another bedroom, a bathroom, or any other space to your home can increase its value as an abode.
Nonetheless, when increasing your home's square footage, consider adding features that will set you apart from the market competition. For instance, a separate mother-in-law suit is one feature that most houses lack. Hence, it can be that factor that will help your home stand out in the market.
Another way to increase living space is by decking out your patio with furniture arranged in conversational areas, maybe around a firepit, that will serve as an outdoor livingroom.
The good news is that increasing liveable square feet doesn't have to be expensive. You can work on increasing the visual space or making your home feel larger. For example, make simple improvements like replacing heavy closed draperies with vertical blinds to let the light in. This will make the space feel larger and more open. Similarly, a single large mirror in a room can visually double the space. Also, clear the clutter—furniture, old stuff, etc.—to make the room feel more spacious and less cramped. For less than $500, you can also put up an attractive shelving unit or add a carpet to an unfinished room.
Give The Exteriors A Makeover
The front of your home is the first thing you, your neighbors, and potential buyers will see. So, you have to make it stunning enough to capture their attention, making them want to see the interiors.
This can be achieved through simple steps like replacing an old front door, cleaning up the lawn, or planting colorful plants and trees that can add an instant curb appeal to your home.
Doors often take up the most space in the front of your home. This includes both the front doors as well as garage doors. So, consider replacing the old, outdated doors with something solid and built to last. Modern glass panels or rustic wood doors can be great to install as garage doors. Similarly, Mahogany doors with intricate designs can instantly elevate your home's exteriors.
Furthermore, taming the overgrown or patchy lawns, adding green plants native to your region, and requiring less water and maintenance can quickly take the exteriors from looking messy to maintained.
Lastly, consider home staging services. According to Real Estate Staging Association, 73% of staged homes sold for more than the listed price—on average, $40,000 higher. Furthermore, staged homes moved off the market nine days faster than the average.
Staging costs around $1,600 on average, but this can vary based on your home and needs. Similarly, staging services vary too—from decluttering to depersonalization, adding rented furnishing, and more. In simple words, the more work involved in staging your home, the more expensive it will be.
Whether you plan to sell your home now or later, practicing the tips mentioned in this post can add value to your home and help it sell at a higher price. Nevertheless, it is essential to consider how to pay for these value-adding projects. You can either choose to DIY or hire professionals. Either way, many financing options are available in the market that can help you remodel your home sooner rather than later.