Located in Williamson County, Franklin, Tennessee is a charming town with rolling green hills, palatial estates, and friendly folks. It makes for a wonderful location for people who love farm life, history, nature, and art. So, expect to witness rural villages, Civil War-era homes, antique shops, renovated factories, authentically aesthetic old farms, and family-friendly festivals.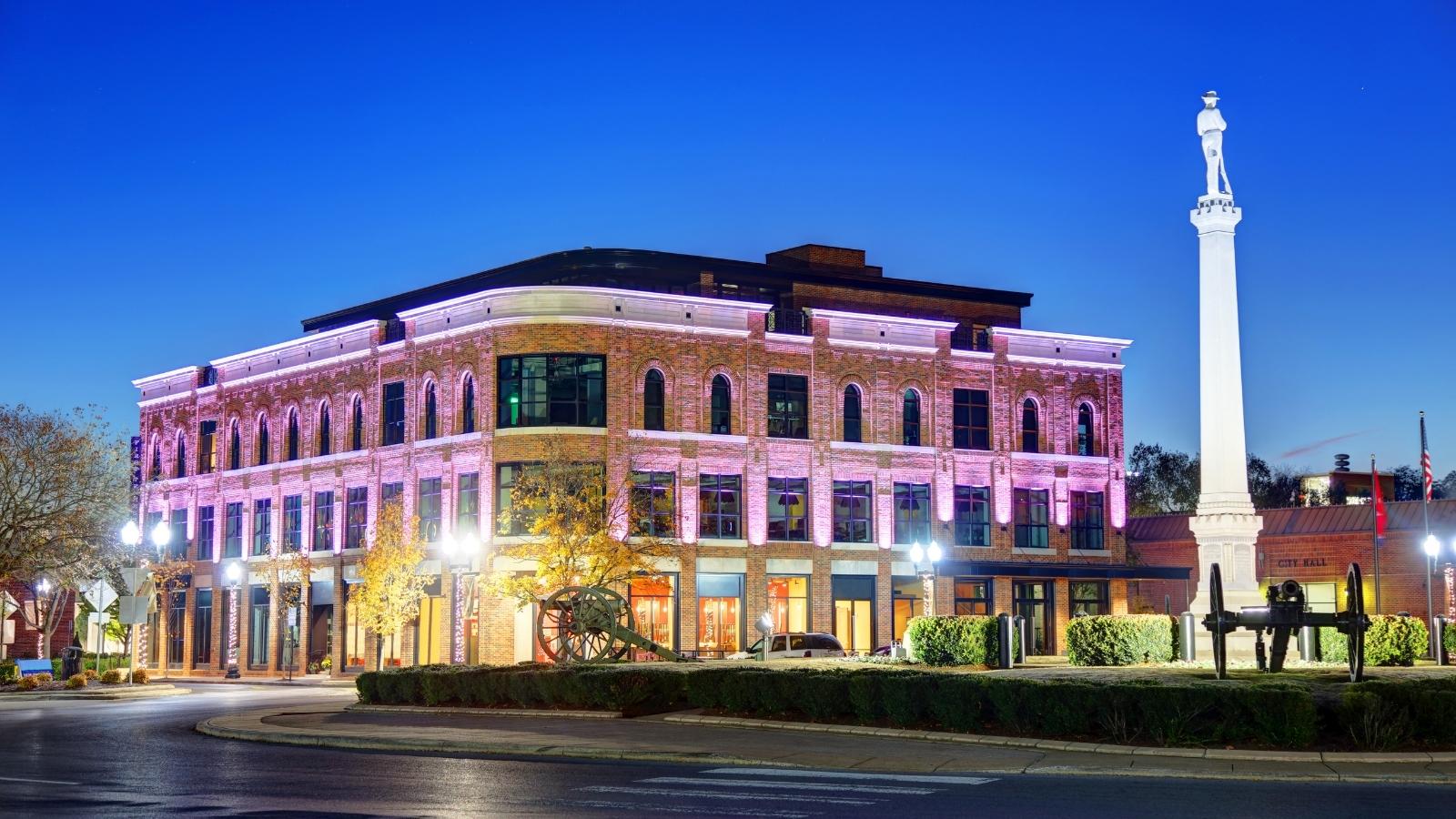 History is a major factor that puts Franklin on the tourist map and a fact that the locals love. Within a 30-minute drive of Nashville, Franklin is close to the sprawling urban center where the sound of the urban drum echoes, yet far enough away to be surrounded by a quieter rhythm of its own.
If this sounds like what you want to experience in your life by design, here is a list of the best things to do in Franklin.
Take A Tour at Lotz House
Built-in the mid-19th century, the Lotz House Museum pays tribute to Johann Albert Lotz, a German woodworker and piano maker who immigrated to Franklin in the mid-1800s. Known for his exquisite talents, Lotz decided to turn his home into a showroom for his most prized creations. He also created some stunning furniture that can still be found in the house today.
However, more than a place that showcases creativity and talent, it is also a Civil War Museum. Tour the museum to learn about the Civil War events that happened in and around Franklin and the five-hour battle that engulfed the city on the last day of November 1864.
Alternatively, go on a tour, choosing from the Walking Battlefield Tour or the Lotz House Cellar Tour. Ghost tours are also organized in the old mansion. The museum remains open six days a week for tours. So, plan before you go.
Address: 1111 Columbia Avenue, Franklin, TN 37064
Website: www.lotzhouse.com
Phone: (615) 790-7190
Catch A Show at The Factory
The Factory began as an actual stove factory in 1928 and then went on to house several well-known brands throughout its lifetime, including Magic Chef, Dortch Stove Works, and the Jamison Bedding Company. For this reason, the building is listed on the National Register of Historic Places.
Though The Factory's ownership changed over the years, each owner has put in enough effort to preserve its unique history and architecture. After a major facelift, the 310,000-square-foot industrial and commercial complex currently represents a combination of boutiques, antique shops, galleries, concert halls, studios, cafes, and offices. The Factory also has historic venues, including the Liberty Hall, the Jamison Theater, and the Little Theater.
The Franklin Farmers Market is located right behind The Factory and is open on Saturday mornings. So, if you visit The Factory on a Saturday, ensure you visit the Farmers Market as well.
Address: 230 Franklin Road, Franklin, Tennessee
Website: www.factoryatfranklin.com
Phone: (615) 791-1777
If the temperature and wind conditions are favorable, the best thing to do in Franklin is take a hot air balloon ride.
Middle Tennessee Hot Air Adventures helps people fly over the hollers and hidden lakes of Tennessee. It is located right outside of Leiper's Fork, which is a great place to visit even when you're on the ground.
Unlike other attractions on this list, you can't stand in line for your ride in the big basket. Due to the great demand, you will have to book the tour in advance. Guided hot air balloon trips happen twice daily—in the morning and evening. Take the morning tour to catch the dramatic sunrise or the evening tour to catch the magnificent sunset.
Middle Tennessee Hot Air Adventures serve guests of all ages during the flying season—April through November. While you can book tours in the winter, availability tends to be quite limited, so you must make your reservations early.
Address: 5623 Pinewood Road, Franklin, Tennessee
Website: https://www.tnballoon.com/
Phone: (615) 584-6236
If the idea of exploring the art of goat cheese making while your kids play with goats excites you, then you shouldn't miss visiting the Noble Springs Dairy. A goat dairy and creamery, Noble Springs Dairy, is located 6 miles outside downtown Franklin on the way to Leiper's Fork. Licensed since 2009, the diary sits on a beautiful patch of protected land that is home to several valleys, springs, and rolling hills.
The dairy farm produces a wide array of goat products, including milk, cheese, soap, and yogurt. These products can be purchased from retail shops scattered across the Nashville area.
An interesting fact about the farm is that every goat here has a name and gets to forage on 230 delightful acres. Also, they offer educational tours in summer for visitors of all ages on weekends. The tour is centered on the goat-cheese-making process, but you can also meet the various animals that belong to Noble Home.
Address: 3144 Blazer Road, Franklin, TN 37064
Website: https://noble-springs.com
Phone: (615) 481-9546
Find Peace At Copper Fox Gallery
Whether you are an artist, someone who appreciates arts, or a buyer looking for the next brilliant artwork, you will love the Copper Fox Gallery. A two-story century home turned gallery built in the 19th century, the Copper Fox Gallery features "the American hand" within its walls.
In this building, you will find spectacular artwork that narrates a million stories and artistic energy that will help you find peace and comfort within the space. Buyers will be able to find original pieces that will surprise and delight you. The gallery encourages people to take their life slow with a laid-back attitude to experience creativity.
Address: 4136 Old Hillsboro Road, Franklin, Tennessee 37064
Website: www.thecopperfoxgallery.com
Phone: (615) 569-9191
Soak In Franklin's Cozy Atmosphere
No matter what your preferences are, Franklin will delight you. History buffs can immerse themselves in the history of the Civil War, adventure enthusiasts can take the hot air balloon ride, and people who are in for fun can attend the numerous events in and around Franklin. What's more, the countless restaurants lining the downtown streets will serve you southern delicacies that will surely leave your taste buds relished.